Health Spa Resort Esplanade ****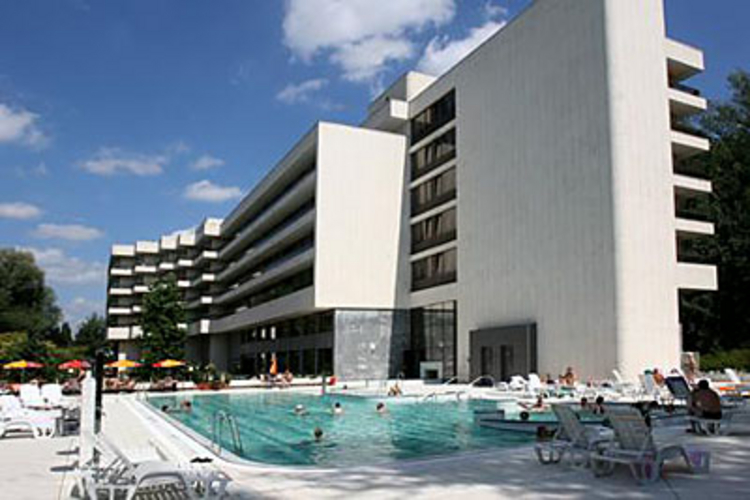 Classification
hotels, accommodation, spa houses
Adress
Kúpeľný ostrov, 24
Piešťany
921 29

Tel.: +421 33 / 775 77 33
E-mail: esplanade@spapiestany.sk

Description
Spa's Ensana Esplanade Health Spa Hotel **** is situated in the pleasant environment of the park, in the central part of the Spa Island. The guests are welcomed here with peace, silence and gorgeous greenery. Hotel's part is directly interconnected with balneorehabilitation, where we provide complex curative and medical care.
Accomodation:
Hotel of category **** offers comfortable accommodation in 244 rooms and 15 suites, which are equipped with bathroom with bathtub and shower, toilet, lavatory, hair dryer, bathrobe, TV set with satellite programs, minibars, telephone with direct dial and possibility of internet access; hotel has a barrier - free entrance.
Hotel services:
Guest - relations service, exchange office, souvenir sales, central safe, business centre - internet, fax, copying and printing of documents; daily home and foreign press and magazines, organization of trips and cultural program, library, chess room, hotel taxi, garages, parking.
Keywords
kúpeľné hotely, kúpeľné domy, hotely