Hotel Pavla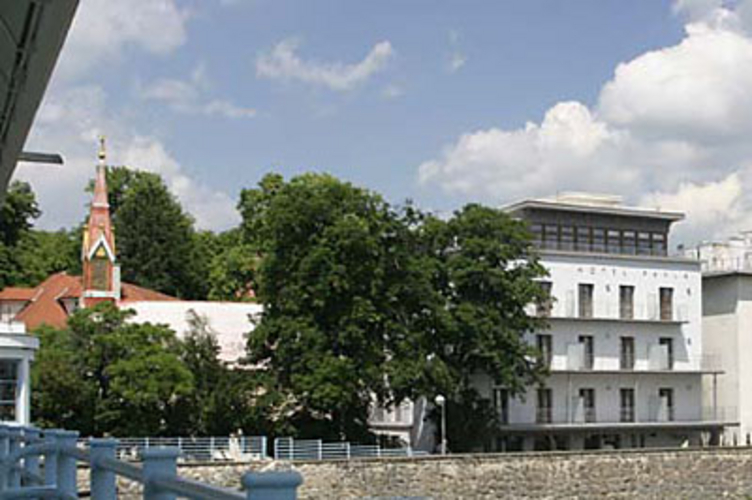 Classification
hotels, accommodation
Adress
Sad Andreja Kmeťa, 76
Piešťany
921 01

Tel.: +421 33 774 34 22
E-mail: info@hotel-pavla.sk

Description
PAVLA Hotel is situated in the heart of the spa - town Piešťany, a pearl set against the picturesque background of south - western Slovakia.
The town's rich variety of social and cultural events are within walking distance of the hotel's guests.
The Spa Island, surrounded by thick green parkland, is as if created for relaxation.
The healing complex and town center provide maximum comfort and social opportunities designed to suit even the most demanding of visitors.
As regards sports activities, the town offers water sports, tennis and squash courts, bowls and a newly - opened 9 - hole golf course.
The pleasant climate of the Váh river valley, together with the healing properties of the thermal springs and sulphur mud, contribute to a beneficial effect on the human mobility system.
This modern hotel offers you **** European standards in the form of luxurious four categories, most of which are situated with a view of the Spa Island and the Piešťany - Kolonádový bridge.
In close proximity to our hotel you will also find a fitness centre, swimming pool, tennis courts, golf course, surfing area, water skiing, hiking and cycling paths, riding club and slopes for winter skiing.
Keywords
hotely, ubytovanie